Hi Everyone,
I thought you might like to see some of the titles in this new Science Fiction and Fantasy Giveaway as well.  I have four of these scheduled in March, and though I'm sure you get lots of email about free books, I am trying to raise visibility into my own books and hope you can help me out.
As an independently published author, I don't have a publisher helping me make a splash in the business. I rely on you, my readers, to tell your friend and to post a review on my books on your favorite bookstore.
This giveaway will expose my books to another 30,000 readers, and if I can get 1000 of them to read Prophecy's Queen, perhaps a few will go on to buy and read the rest of my books. I can only hope.
Here they are, for your reading pleasure. Science Fiction and Fantasy Giveaway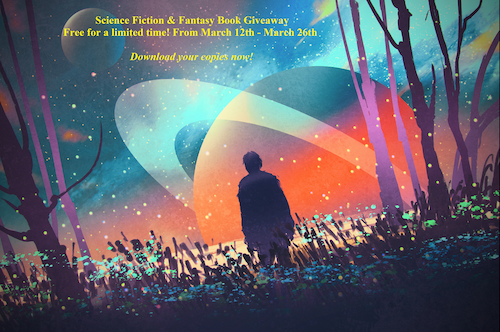 Thank you, and please share with your friends!
-Timothy
PS If you have not already done so, and you like any of my books, please consider leaving a review on your favorite online bookstore. I can use all the help I can get!