Hi everyone,
I'm very pleased to have Prophecy's Queen included in this month's SciFi Roundtable Giveaway, brought to you by Art of the Arcane.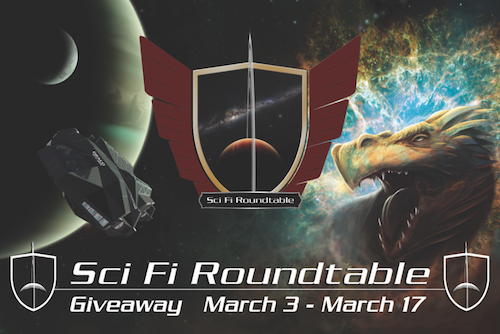 There are multiple prizes and great books available for participants, including $50 and $25 Amazon Gift Cards and autographed paperbacks!
More than 50 FREE books are available in the following categories to appeal to every Science Fiction or Fantasy reader, so share this with all of your friends!
Fantasy
Epic Fantasy
Urban Fantasy
Science Fantasy
Science Fiction
Soft Science Fiction
Space Opera
Be sure to take advantage of this one and share it right away. The giveaway and contest ends on March 17th.
On a personal front, Goddess of Paladian is making great progress, and we're going to find out real soon if Rock Trolls can swim!
Read a book!
-Timothy